Welcome to Dchel Valves Manufacturers, Suppliers & Stockists in India
Dchel Valves is a leading Ball Valves Manufacturer, Check Valves Manufacturer, Plug Valves Manufacturer in Mumbai, Maharashtra, India
Dchel Valves is one of the largest Valves Manufacturers, Suppliers & Stockists in Mumbai, India
---
Dchel Valves is known as one of the most significant different types of valves Manufacturers & Suppliers in India. We supply the best quality products of Valves.
---
Our Major goal is to become the most respected and prominent company in our industry - known for our dedication to excellence in everything we do. Dchel Valves provides high-quality products worldwide. We supply and export types of valves, including Ball Valves, Butterfly valves, check valves, Gate Valves, Control valves, Pinch Valves, & so on.
---
---
Ship building Industries
Oil & Gas Industries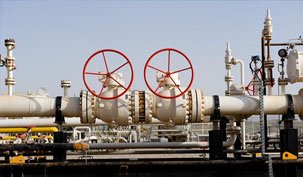 Valve Industries
Chemical Industries
We are stockists and
exporter of Valves in India
We are one of the best leading types of Valves Manufacturers. We have an effective communication channel that helps us sustain equilibrium between our suppliers and Client. Thus, we remain in the best position to deliver the product within the stipulated time frame.
---
Contact Info
Office No 1401, Anapurna Sadan, VP Road, CP Tank Road, Mumbai, Maharashtra 400 004.