About Us
Dchel Valves is one of India's largest Ball Valves, Gate Valves, & Butterfly Valves Manufacturers, Suppliers, and stockists.
Dchel Valves is known as one of India's most significant types of valves Manufacturers and suppliers. We supply the best quality products of Valves.
---
Dchel Valves' motto has been delivering quality Valves products to the customer's delight & not just manufacturing products. Our Major goal is to become the most respected and prominent company in our industry - known for our dedication to excellence in everything we do. We supply, manufacture, and export Valves in India. We are the highest quality Industrial Valves manufacturers in Mumbai, India. We also serve Valves in Industries like Chemical Industry, Paper & pulp Industries, Power Industries, Shipbuilding Industries, & many more.
---
Welcome to Dchel Valves Manufacturers, Suppliers & Stockists in India
Dchel Valves is a leading Ball Valves Manufacturer, Check Valves Manufacturer, Plug Valves Manufacturer in Mumbai, Maharashtra, India
We are stockists and
exporter of Valves in India
We are one of the best leading types of Valves Manufacturers. We have an effective communication channel that helps us sustain equilibrium between our suppliers and Client. Thus, we remain in the best position to deliver the product within the stipulated time frame.
---
---
Buying Raw Materials

---
Manufacturing Products

---
Quality
Testing
---
Packaging and Delivery
Customer satisfaction is our top priority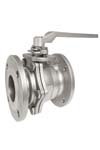 I have Ordered Butterfly Valves, from D Chel Valves. Their Product quality never disappoint us, they always deliver products on time with affordable and cheap price and I am delighted to share my positive experience.
Jessica -
I purchased the Ball Valves for industrial application, and it is excellent! Even under extreme pressure, it closes well and prevents leaks. Installation was simple. I highly suggest it for reliable sealing in difficult conditions.
Pearl -
We decided to invest in gate valves for various applications in our facility. Having used them extensively for the last few months, I am pleased to share my thoughts on the performance of these gate valves.
Kellie -
Contact Info
Office No 1401, Anapurna Sadan, VP Road, CP Tank Road, Mumbai, Maharashtra 400 004.
---